Last year, the Lending Cupboard processed over 34,000 pieces of medical equipment to over 13,000 individuals across Central Alberta.
The Red Deer organization has made medical equipment accessible to people of all ages since 2006, supporting the community by providing everything from wheelchairs to crutches, to more specialized equipment like bath lifts, all at no cost, through their loans program.
"Everybody should have access to medical equipment – financial means shouldn't matter," says executive director Lori Shatto. "We know people are coming here in a vulnerable space and we are happy to be able to provide this service."
Filling a vital need
To meet customer demand, the Lending Cupboard partners with donors and hosts numerous campaigns and fundraisers through the year.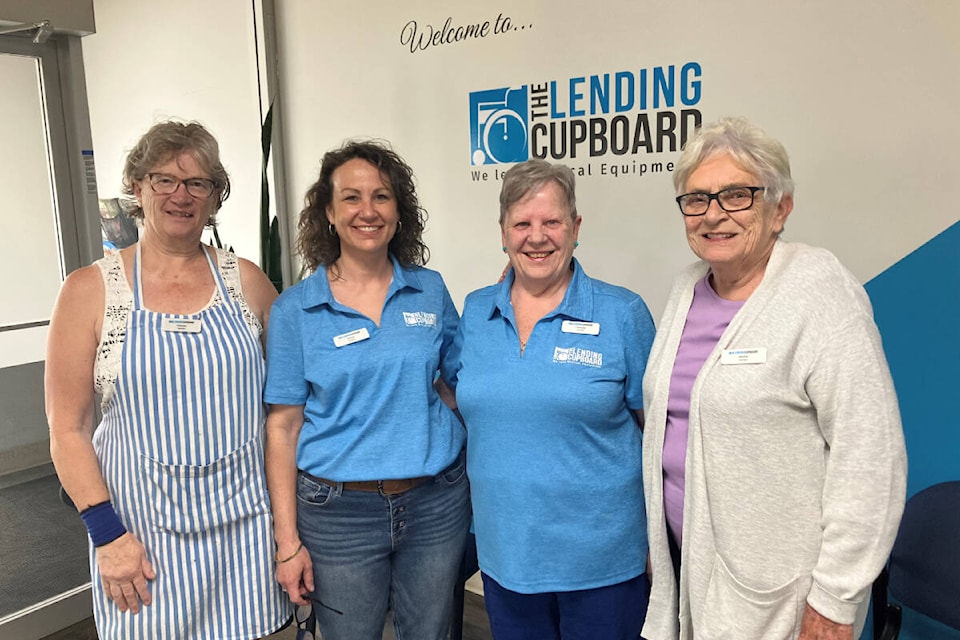 The organization was chosen as charity of choice for last week's Tim Hortons's Smile campaign, for example, and coming up on Giving Tuesday, Nov. 28, is a volunteer open house that invites the community to come tour the facility, learn more about the services, and contribute to this noble cause.
Also popular is the Ladies' Luncheon in May every year, featuring a fashion show, an auction and much more. Tickets will be available in early 2024.
A collective effort: the community's role in supporting The Lending Cupboard
"At the heart of all operations are our trusted volunteers," the director says, noting that some have dedicated more than a decade to this cause, fostering a needed service to the community.
Shatto shares an inspiring story of a young girl whose life was transformed by using a pediatric walker, highlighting the profound impact of their work. "The sense of independence we could give to that child was incredibly touching."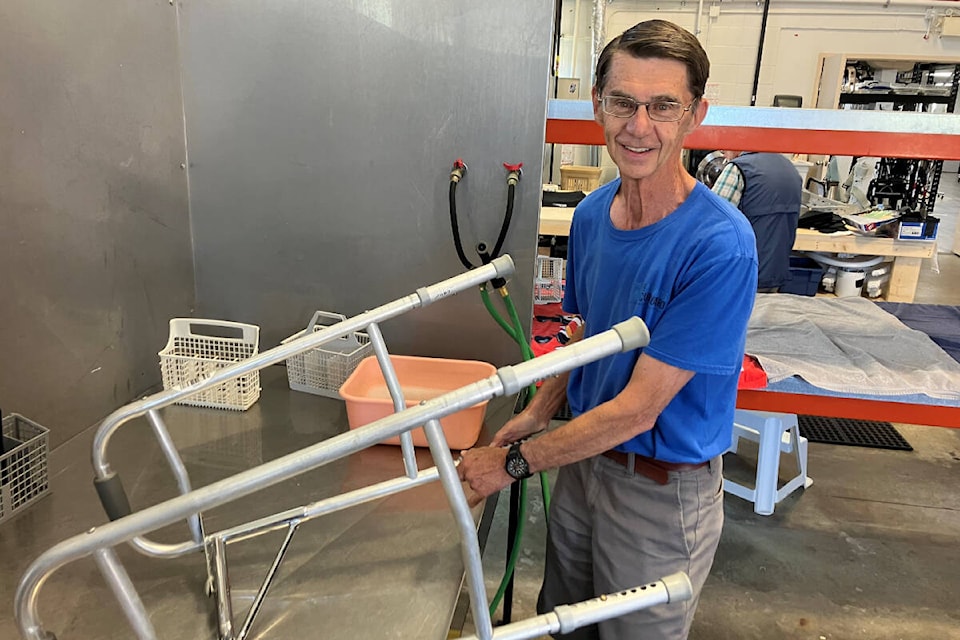 The organization's motto is valuing people's dignity, through mobility and independence, by providing them the medical equipment they need.
Over 70 volunteers are the backbone of the service, repairing the equipment and providing a listening ear and smile to clients.
The Lending Cupboard is unique because it not only provides medical equipment, but conducts all the pre-operational activities, such as sanitizing, cleaning and repairing the equipment before it goes out to people who need it. And for those unable to pick up their equipment, the Lending Cupboard offers a delivery service.
Lori Shatto invites the community to engage with the Lending Cupboard, encouraging them to reach out with any questions or inquiries – staff and volunteers are always ready to assist and provide information!
Learn more at lendingcupboard.ca or by calling 403-356-1678. You can also support their work by donating securely and easily here.